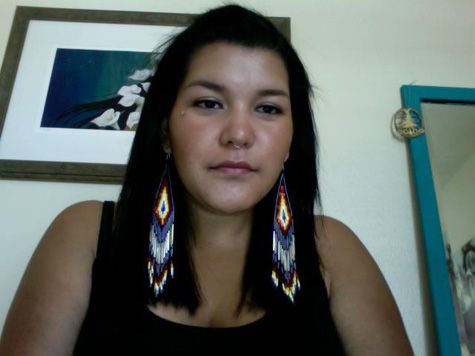 Born in Jamestown, New York, Luanne Redeye grew up on the Allegany Indian Reservation in western New York. An enrolled member of the Seneca Nation of Indians and Hawk Clan, she studied at SUNY Oswego receiving her B.F.A. in 2008. It was during this time she first began oil painting. She went on to earn her M.F.A. in Painting and Drawing at the University of New Mexico in 2011. Luanne currently lives and paints in Albuquerque, New Mexico.
Luanne has been beading for years, but it wasn't until finishing school that she picked up the things that were put aside for studies. In 2011 she started BlueRoseRedeye, specializing in beaded and handmade jewelry.
BlueRoseRedeye is a combination of her grandmother's favorite color, flower, and family name.